Dear sponsors and supporters,
Namaste.
As an exception, let's start with some bad news:
Maya, Ram and Ram's mother have been infected with COVID-19. The course of the disease was relatively harmless for Maya. Ram and his mother are seriously ill and are both still in hospital.
The good news is that Ram is getting better day by day. The treatment includes Remdesivir. Artificial respiration could be discontinued for Ram. His mother's crisis will certainly last for a long time due to her age and we hope for a full recovery.
Ram and Maya asked to greet you all cordially.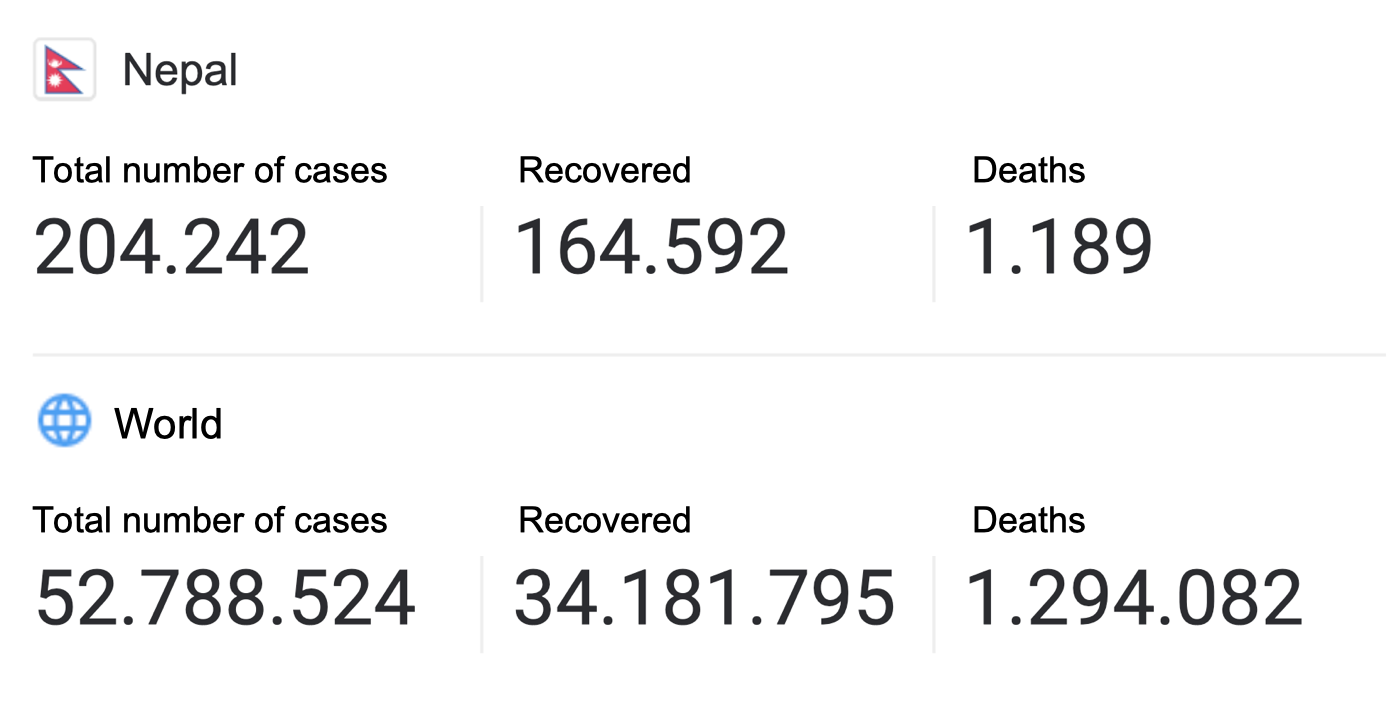 Case numbers in Nepal (as of November 13th, 2020)